Every Day Starts with a Sunrise
It's What We Do Before it Sets that Matters
We are an insights-driven, ideas-led premier luxury event and experiential marketing agency – a handpicked, multidisciplinary, and culturally diverse team of storytellers, artists, designers, event producers, fabricators, publicists, and brand marketers with an insatiable drive to turn client needs into high-end creative solutions that create impact. We balance a reflective, calm, and considered west coast approach with a dogged, relentless east coast drive, partnering with clients to deliver the highest standard. Our philosophy is not only to listen to, but truly hear client needs and then dramatize their positioning in a way that is memorable and shareable, driving lasting emotional connectivity that incites action. We are a trusted partner that has an in-depth understanding of the luxury space and high-net-worth demographic within the United States. Current clients include blue-chip auto, watch, jewelry and lifestyle brands.
WE RISE EVERY MORNING
We believe that when strategy, creativity, trust, and collaboration come together to create awe-inspiring, transformative experiences, it can make a difference in the world. Nothing is more rewarding than seeing a brand elevated through experiential marketing – that instant when a consumer moves from passive viewer to active brand advocate – it's why we're never satisfied unless we're raising the bar.
OUR APPROACH & PHILOSOPHY
Trust and dependability are the core tenets of our approach. While we provide strong, data-backed points of view, we never have and never will put our own creative desires before the brand or client. Why? Because we are in the business of making someone else look great. It's what we love to do. Combining a reflective, calm and considered west coast approach with a dogged, relentless east coast drive, we partner with our clients to deliver the highest standard and work – day in, day out.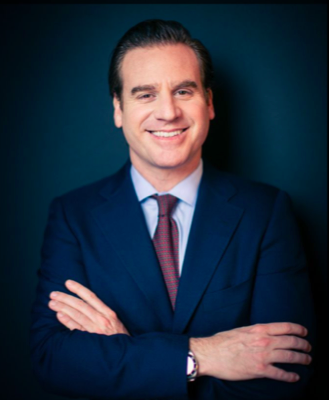 OUR FOUNDER
Jed Weinstein hails from Newport Beach, CA. His passion for marketing was incubated at the prestigious Goizueta Business School in Atlanta, GA, where he was inducted into the Emory Sports Hall of Fame as an All-American Varsity tennis and soccer athlete.
After graduating, Jed founded his first entrepreneurial venture. Three years later, Latin America Sports Camps, in Buenos Aires, Argentina, was sold for a profit to a local marketing agency.
Upon his return to the US, Jed was recruited to work with live concert and production company SFX Entertainment, which was subsequently acquired by Clear Channel Entertainment. After years of producing a multitude of award-winning events for the likes of Coca-Cola, Schering Plough, and XM Satellite Radio, it was time. Time to take the skills learned, experience gained, and relationships made, to create something…more.
Rise & Set is that "more" - the nation's top luxury 
lifestyle marketing agency
, creating superlative experiences for the world's most high-profile luxury brands and clientele. Contact Jed and our team today to explore what "more" can mean for your brand.
BUILT ON TRUST. FUELED BY RESULTS
We value working with some of the world's most notable and influential brands, organizations and individuals. Each partnership is built on trust and fueled by results. We take our relationships and our reputation seriously and pride ourselves in our ability to listen, provide individualized support, and do whatever it takes to see our clients shine and achieve their goals.